4  products.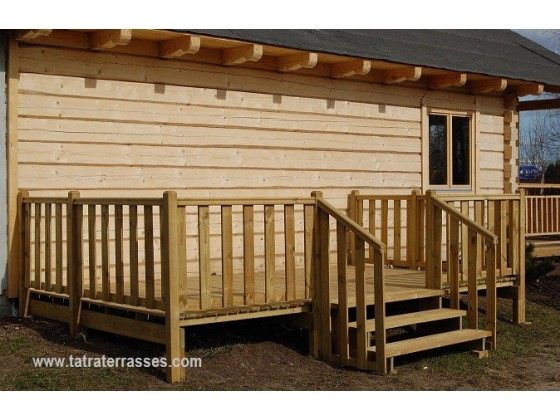 From North Pine terraces

For the design of our open terraces we use a wood autoclaved CL 4 to guarantee the best security, making stairs and slip floors.

All parts of our balustrade terraces are planed.

We'll deliver your terrace in pre-assembled kit for your easy assembly.
Our kits contain all the necessary hardware zinc ...

The sizes available are:

4,50 m x 2,50 m

6,00 m x 3,00 m
6,00 m x 2,50 m

7,50 m x 3,00 m
7,50 m x 2,50 m

9,00 m x 3,00 m
9,00 m x 2,50 m

Delivery is available throughout Europe.

Subcategories